Dashboards are a new way to analyze form data in TransForm Central. Create charts, lists, or fully custom visualizations from scratch to gain new insights, identify patterns, or track metrics with Alpha TransForm.
Users with Management Console or Administrator privileges will see a new Dashboard tab when they log into TransForm Central. A sample dashboard is shown the first time you visit the Dashboards tab that displays some basic information about submitted forms for the account.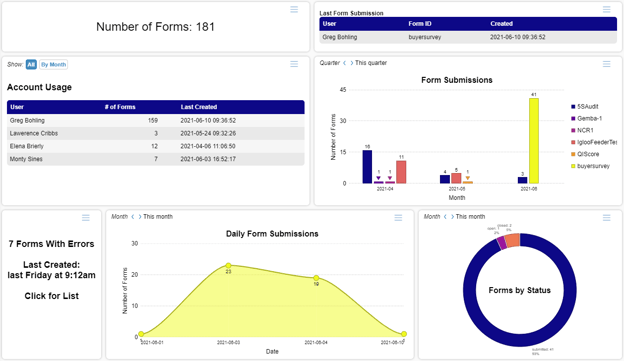 The sample dashboard contains several examples of available tiles for displaying form analytics. There are three types of tiles available: Chart, List, and Text.
The list of forms used to create your dashboard can be accessed using Show List. This opens a table that looks similar to the Management Console listing all of the forms used to generate your analytics. The form listing can be customized to include form fields, calculations, and more. Forms in this view can also be exported.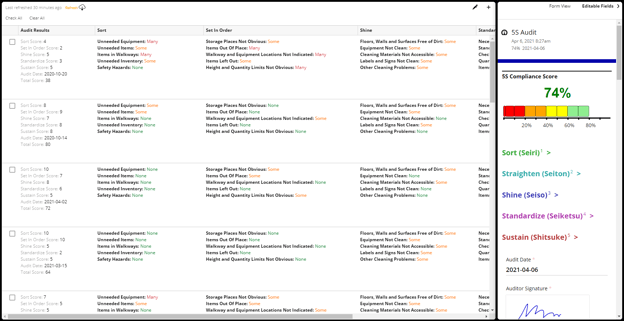 Tiles also support displaying a list of forms used to create the visualization. Clicking on a chart, list, or text tile can open the forms list, displaying the subset of forms for the tile.