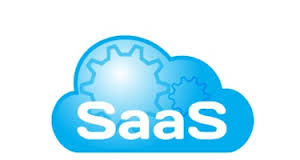 Rapidly Build Your SaaS Product for Web and Mobile


If you're looking to build a SaaS application, you should consider Alpha Anywhere. Alpha Anywhere is the complete front-end to back-end, prototype-to-production environment for rapidly developing and deploying cross-platform mobile and web business applications.

Once your application is built you can expect ongoing operating costs in the $1-3 per month per concurrent user which gives you massive flexibility in deciding how much to charge for your application.


While Alpha Anywhere applications are quick to build, they contain rich features that modern applications require, like:
| | |
| --- | --- |
| | SQL Database and Web Service Connectivity |
| | Images & Video |
| | Charts & Reports |
| | Access to GPS, Camera, and other mobile hardware |
| | Responsive Design so that your application works on all screen sizes and devices. |
| | Robust Security suitable for financial applications and apps that need to meet HIPAA requirements. |
| | One code base for mobile and web application |
And with Alpha Anywhere's seamless PhoneGap Build integration, you can easily wrap up your applications and place them in the Apple App Store, Google Play, and other distribution sites—including private/corporate app stores.
Interested? Sign up for your free Getting Started Kit!
Your free, Alpha Anywhere Getting Started Kit includes:
| | |
| --- | --- |
| | A 30-day free trial (which you can start anytime). |
| | A White Paper on how Alpha Anywhere can help get your SaaS application off the ground. |
| | Case studies of real SaaS businesses that used Alpha Anywhere to build their business.Plus an invitation to join the Alpha Anywhere SaaS Users Group |