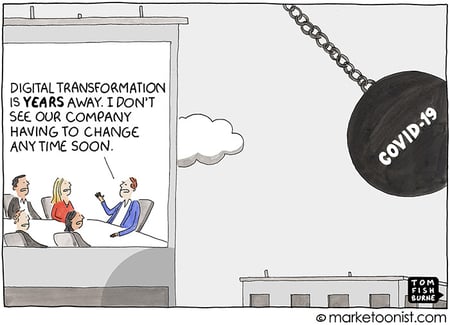 COVID-19 has had an unforeseen tech impact — because people are hunkered down at home now, they're downloading and using more mobile apps than ever. In the short run, it's meant companies are racing to take processes digital. And in the long run that's likely to mean significant changes for the app landscape and for your business.
So found a recent study by App Annie. A blog post about the report notes, "As governments and businesses step up their efforts to stop the coronavirus pandemic, consumers on lockdown at home are finding novel ways of using mobile."
The digital transformation boost and spike in app usage is striking across the entire world and follows the trajectory of the virus. The report notes, "In China, the first country to deal with the impact of Coronavirus, daily time spent grew 30% to 5 hours per day on average from 2019. Italy, the next most affected market, had the second highest jump at 11%."
The report goes on to say, "As China begins to recover, markets like France, Germany, Italy, UK and the United States are continuing to work to control the outbreak. Time spent in apps in Italy grew 30% in March from Q4 2019, while France, Germany, and the US have all had 15%, 10% and 10% growth respectively. With governments across the world implementing more stringent measures, we expect to see time spent further increase globally."
---
Time spent in apps in Italy grew 30% in March from Q4 2019, while France, Germany, and the US have all had 15%, 10% and 10% growth respectively,
---
Unsurprisingly, a lot of that usage was for games and entertainment apps. But certainly not all of it. The videoconferencing and collaboration apps Zoom, Google Hangouts Meet and Microsoft Teams all saw substantial jumps as well. In fact, we recently wrote about some of the many apps companies are racing to make mobile.
Mobile: The New Normal
Don't expect enterprise use of mobile to go back to normal once the pandemic passes, though. Analysts believe that it will affect the way companies do business in the long term. Business Insider, for example, projects, "We expect that employers' dependence on [teleconferencing] tools during the coronavirus pandemic will strengthen the case for 5G connectivity in the home and in the office as enterprises recognize the value that teleconferencing tools offer. That's because a 5G connection will be able to provide real-time and uninterrupted communication that's not possible with most wired connections today."
It adds that virtual reality apps, with mobile components, will gain more widespread use as well because of the coronavirus. It says, "Companies already have been identified VR as a tool to improve employee training, but the coronavirus could prove to be the impetus for some workplaces to implement the technology."
Handling Today's Needs and Tomorrow's Strategy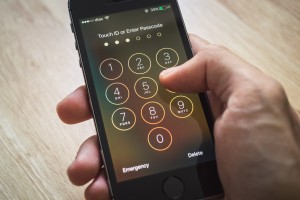 If you're looking to develop mobile apps, you need the right development platform. Alpha Software offers a mobile and web app development and deployment environment with distinct "no-code" and "low-code" components. Alpha TransForm (no-code) helps business users craft online or offline mobile apps -- for time sheets, project management and any type of task-focused app or data collection need -- and in minutes. The apps work even without a WiFi connection, offer built-in security and utilize the latest mobile features (camera, GPS, audio recording, etc.) for fast, accurate data capture and information sharing.. As companies needs become more sophisticated, Alpha Anywhere (low-code) has the unique ability to rapidly create mobile-optimized forms and field apps that can easily access and integrate with any database or web service and can exploit built-in role-based security or robust offline functionality. Learn more and take a free 30-day trial, complete with starter apps.
Get employees screened for COVID-19 and back to work with the AlphaMED Workplace Wellness App.