Mobile apps are one of the key ways in which businesses can reinvent their businesses, and a cornerstone of enterprise digital transformation. But there are so many different types of mobile development platforms available, it can be tough for IT leadership to choose the right ones that will deliver what's needed today while also preparing for the next generation of technologies.
If you're looking to choose the right ones for your company, Gartner's research report, "It's Time for App Leadership to Reframe Mobile App Development Decisions" offers excellent advice. Following are the paper's high points.
The report starts by noting, "Organizations have focused on mobile as a key part of their digital transformation strategies. Mobile apps allow organizations to engage users (internal and external) in a ubiquitous, intuitive, intelligent and contextual way." But then it issues a warning: "Despite mobile apps becoming mainstream in terms of development tools and technologies, enterprise are still not progressing quickly toward more-transformational, multiple-experience development, especially after being frustrated by the time and expense of deploying mobile and knowing that additional experiences will add more complexity."
Gartner says three types of technologies "will drive mobile app development and expansion into other touchpoints over the next few years" – foundational, incremental and transformational. Enterprises, Gartner says, should consider using all three types or a mix of them. Here's what each of them do:
Foundational technologies "are pivotal to the success of building mobile app development capabilities and teams."
Incremental technologies "enable organizations to expand their development capabilities to multiple development personas while building optimized apps that maximize value."
Transformational technologies "have the potential to profoundly change business models and processes."
Among the foundational technologies the paper examines are mobile App development platforms (MADP), native IDEs, native cross-platform frameworks, hybrid mobile apps, web frameworks, prototyping and design tools, and others. It doesn't recommend a single platform for every purpose. But the paper does issue this recommendation: "These technologies need to be implemented and widely adopted for IT organizations with a mature development strategy for mobile."
The paper also delves deeply into a variety of incremental technologies, including rapid mobile app development (RMAD), mobile app analytics, mobile DevOps tools and progressive web apps. It doesn't recommend a single tool, but instead advises enterprises to use the tools to "expand mobile app and web development capabilities to multiple development personas while scaling app delivery and streamlining app life cycle management."
As for the transformational technologies, they're largely the ones you would expect: artificial intelligence and hosted AI services, bots and chatbots, virtual personal assistants, augmented reality, and virtual reality. The paper notes about them: "These technologies will transform mobile app development by making the apps more intelligent, contextual, personalized and seamless. Mobile apps will need to expand to support these other mechanisms of interaction experience in order to provide a unified digital user experience."
A Great Tool For Helping Mobile Spur Digital Innovation
TransForm technology can spur digital innovation. The technology allows existing staff to build business apps much more quickly and effectively and enables savvy business domain experts and IT departments to work together to digitize business processes and deliver tangible business impact. It also simultaneously enables IT to control data integration with systems of record, and data security compliance.
---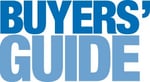 Need more help evaluating and selecting a mobile app development product or a solution to mobilize your business forms? Download our comprehensive Buyer's Guide.
---