We are living in a new era of mobile devices, data proliferation and cloud computing.

Business applications and data now have to be accessible anywhere and anytime while expectations are that the applications will run in an optimized and responsive way on the web AND all mobile mobile devices

In this new era, developers and line of business domain experts charged with building business applications, are under great pressure to respond quickly to their company's needs for building and deploying powerful, secure and responsive business apps that can run well on the web and mobile devices.

Our goal at Alpha is to empower these developers and line of business domain experts to meet the demanding challenges that they face.

In order to do this we have engineered enterprise/business ready capabilities and characteristics tightly into Alpha Anywhere.

Before we get into the key Alpha Anywhere capabilities (which are listed at the end of this posting,) lets explore some of concerns and requirements that 590 corporate developers, CIO's and CTO expressed in a recent VDC Research study regarding mobile app development.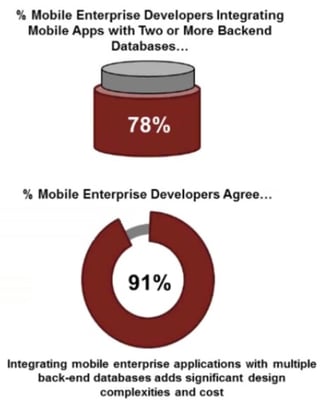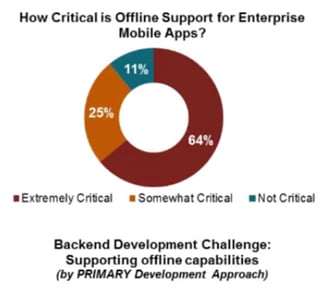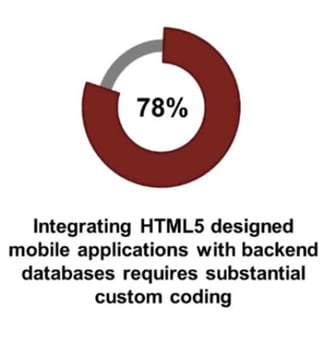 Key capabilities/characteristics that have been designed into Alpha Anywhere to ensure that it it is "enterprise ready!"
1. An end-to-end development and deployment environment that has all the required client and server development features to build complete multi-platform business apps (front-end/back-end, reporting, charting, scheduling, video/image, forms layout, data-mapping, etc.)
2. An easy to learn, wizard-driven interface for developers that allows custom coding at any time. This offers speed of learning and speed of development.
3. Enterprise-class scalability and security
4. Responsive application design capabilities, driven off a single code base, that provide native experiences on any mobile device, desktop or laptop
5. Open standards-based approach that leverages HTML5, CSS3 and JavaScript
6. Seamless integration with SQL databases, large data sets, portable SQL web services and APIs for powerful data connectivity and flexibility
7. On premise or Alpha Cloud hosting (coming soon)
8. Built on top of core Alpha Five technology (Rated #1 by InfoWorld for rapid application development of web apps and recipient of 5 stars out of 5 by CIO Magazine and Network World)
9. Support for operation in a disconnected mode (coming soon)
10. Forms capability