In the Works: Building offline mobile apps rapidly with Alpha Anywhere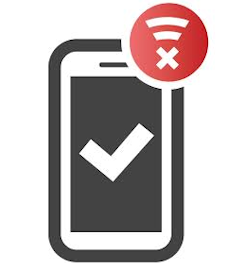 At Alpha we are currently very far along in letting developers build sophisticated mobile and web apps that can continue working even if the client is offline. This capability is slated for Q2 release. As most of you probably know, this is a hard problem because of many technical issues, not the least of which is synchronizing the offline changes when a user gets back online with changes made to the database while the user was offline. Dealing with this requires close integration between the front- and back-end. Why are we so driven to make it quick, easy and affordable for you to build offline/disconnected mobile business apps?
1) The Market's Need for Offline Mobile Apps
The need for an easy way to build offline mobile apps is probably the biggest unmet need in the market today.VDC Research recently asked businesses how important offline operation is to them and gave them three choices 1) "Not Important," 2) "Very Important," 3) "Critically Important." The result was: 11% answered "Not Important," 24% answered "Very Important," and 65% answered "Critically Important."
2) Alpha Anywhere's Distinct Advantage in Solving the Offline Problem
The way Alpha Anywhere was designed, and the fact that it handles both client- and server-side development, gives it a distinct advantage in dealing with the offline problem in an elegant, easy, and rapid way. Because Alpha Anywhere controls both the front- and back-end, it is able to take an innovative approach to solving the problem (which as we have stated already, is a front- and back-end requirement) in a way that makes it very easy for the developer to build applications that can continue to work without signal and without adding complexity, time and expense. In addition, because of its architecture, Alpha Anywhere is able to deal with the disconnected/offline challenge at the application level, versus at the database level. One of the important advantages of this approach is that there is no need to inject a new database into the architecture which complicates the design and also is likely to be unattractive for businesses who just want it to work directly with their existing databases (either on premise or in the cloud.)

If you want to be considered to beta test this capability when the beta begins in the coming weeks, please email

marketing@alphasoftware.com

with some background on yourself and your app.