BURLINGTON, MA. January 13, 2016 – CloudMine, the leading mobile backend-as-a-service (mBaaS) platform for healthcare and life science organizations, today announced a partnership with rapid mobile app development (RMAD) leader Alpha Software Corporation, accelerating how IT and lines-of-business build and manage mobile and web apps, to scale secure, HIPAA-compliant mobile app development and deployment for healthcare and life science organizations.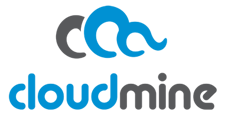 CloudMine, an established leader in powering HIPAA-compliant apps, has integrated the Alpha Anywhere mobile and web application development and deployment environment to enable health organizations to quickly build a large number of sophisticated, HIPAA-compliant mobile apps that leverage powerful device capabilities. The combined Alpha Anywhere and CloudMine solution provides security and compliance throughout the technology stack, while empowering IT and business users to more quickly deliver mobile optimized forms, enterprise-grade mobile apps and rich HTLML5 web applications, using a low-code approach. Health organizations will be able to mobilize hundreds of paper forms used every day – from patient registration forms to insurance forms to medical release forms – into sophisticated mobile apps that can work on any mobile device supporting offline access and incorporating video, photos, and scans.

"The CloudMine and Alpha Anywhere combination exemplifies Gartner's "bimodal IT strategy," by balancing the need to manage and govern with the demand to deliver compelling and polished cross platform mobile apps in an agile manner," says CloudMine CEO, Brendan McCorkle. "The Alpha Anywhere platform focuses on operationalizing business by enabling developers and non-developers alike to build true "app store" quality mobile apps." By leveraging CloudMine's mobile backend-as-a-service, the development process is further streamlined and standardized by providing key elements of backend APIs and services - code deployment and execution (PaaS), security, interoperability (wearables/sensors, EHR data, etc.) - while ensuring the appropriate governance to meet healthcare compliance requirements.

Today's healthcare and life science organizations require sophisticated mobile development tools to balance governance with agility. Whether in the realm of patient self-service, or clinical research - healthcare organizations are increasingly leveraging the power of web, mobile, and the Internet of Things (IoT) to drive patient engagement, collect data across the continuum of care, and improve the overall quality of care. By employing Alpha Anywhere mobile optimized forms and apps, coupled with CloudMine's secure and scalable backend services, organizations can reduce their time to market by up to 70 percent, turning year-long initiatives into weeks-long projects.

"Using CloudMine's secure mobile backend platform, Alpha Software customers will have unprecedented opportunities to offload the management of application uptime and sensitive data, while gaining a pre-integrated framework for assembly of HIPAA compliance," said Alpha Software CEO Richard Rabins. "Alpha Software customers can now focus on the unique value and function of their application projects, versus struggling to learn cumbersome regulatory guidelines and new technologies."
Tight integration of CloudMine's mobile backend-as-a-service (mBaaS) to Alpha Anywhere
Mobile optimized forms that offer apps with:

Full offline capability with encryption at rest and in motion
Secure storage of large media files
Ink, video and voice annotations, such as signature capture
Customizable UI for faster, easier and more accurate data capture for standing workers

Compliance framework for building HIPAA-compliant apps
Access to healthcare data sets (EHR and business)
World-class DevOps and support for high availability and 99.99% uptime
About CloudMine
Build mobile apps faster. CloudMine empowers healthcare organizations to deliver engaging mobile apps while eliminating architectural complexities. CloudMine brings together the core components for building enterprise mobile apps on the industry's most secure backend platform. The CloudMine mBaaS Platform takes apps from test to web-scale deployment, instantly.