May 19, 2020, Burlington, Mass.– Alpha Software today announced a new version of its Alpha TransForm software, for digitizing business forms of any complexity in hours. Companies can use Alpha TransForm to quickly meet COVID-19 reopening guidelines and eliminate paper forms.
When companies, and state and local governments fully reopen, social distancing will reduce direct contact between employees, customers and partners. The same will be true with to safely reopen schools, as teachers and students maintain a physical distance. Material handling between parties, including paper forms, will be discouraged to maintain public health.
"Before, digital could 'wait until tomorrow', but no longer. Digital delivery is now a business and health imperative," said Richard Marshall, founder of Concept Gap, a UK-based analyst firm. "You need to adopt mobile and web delivery immediately or risk customer and employee abandonment. Alpha TransForm is the ideal way for the 'digital-hesitant' to get started."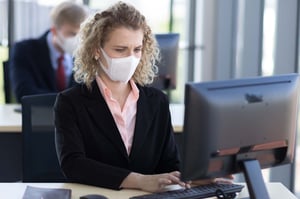 The new release of Alpha TransForm makes it easy, fast and affordable for companies and school districts to go paperless. Mobile forms software collects richer data; reduce data entry errors; provide instant access to data and reports, and eliminate printing and filing costs associated with paper.
All Alpha TransForm apps are cross-platform, include the latest mobile features and have extensive built-in security. Alpha TransForm app can access documents, diagrams, databases and video libraries with or without a cell signal or WiFi connection. Learn more about digitizing paper forms and the new Alpha TransForm release.