The story of personal computers, smartphones and mobile applications is in large part the story of how a group of pioneers brought the kind of power to everyday people that previously only big enterprises could afford. Today, we carry in our pockets the kind of power that enterprises could only dream about in the 1970s.
At Alpha Software, we're big believers in democratizing technology. And we're more than just believers. It's a vital part of our DNA, and we work hard to spread its power to anyone who wants it. Our CTO, Dan Bricklin, was one of the pioneers in the early PC revolution, and has done as much as anyone to bring the benefits of technology to anyone who wants it. Read this Forbes article about Dan entitled, "Machine of the Year: Automation, Augmention and 'Democratization'."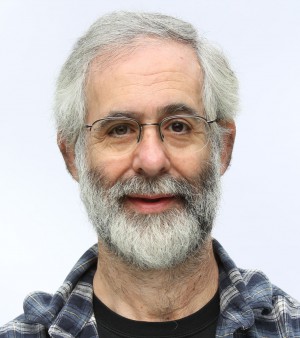 Back in 1979, Bricklin came up with the idea for the world's first electronic spreadsheet, when he was an MBA student at Harvard Business School. He founded Software Arts along with Bob Frankston to pursue his dream, and wrote the VisiCalc spreadsheet. He designed it to run not on an expensive, high-powered mainframe or minicomputer, available to only a few people. Instead, it would run on a computer for the masses — an Apple II. Anyone could use it without any training. It's generally recognized as the PC's first "killer app," and did a great deal to help launch the personal computer revolution. Every spreadsheet in existence builds on ideas Bricklin first developed.
As Alpha Software CTO, Dan is continuing his four-decade commitment to democratizing technology. Today, though, his work doesn't have to do with spreadsheets and desktop computers. Instead, it's helping empower wide ranger of developers and business users develop mobile and web apps -- even those without any coding or mobile app development experience.
His work on the Alpha Anywhere rapid mobile app development (RMAD) platform has propelled Alpha Software to the forefront of the industry for technological innovation with an InfoWorld Technology of the Year Award and stellar reviews from third party product review sites like Gartner Peer Insights.
Looking ahead, the new trend in mobile app development is citizen development or the democratization of mobile app development. Citizen developers can be anyone, a line-of-business expert or someone with domain knowledge -- and they're the future of mobile app development. Gartner, Forrester and many other analyst firms say the number of citizen developers will skyrocket in the next few years. Gartner says that by 2018 more than half of all B2E mobile apps won't be built by IT or by traditional developers – instead, they'll be written by enterprise business analysts using RMAD tools.
At Alpha Software, Bricklin is responsible for leading the charge to evolve the Alpha Anywhere platform to serve both professional developers and IT staff, as well as citizen developers. His early work in this area, includes Alpha TransForm, which allows users to build and deploy enterprise-grade mobile data capture apps with a wide range o complexity easily and in minutes: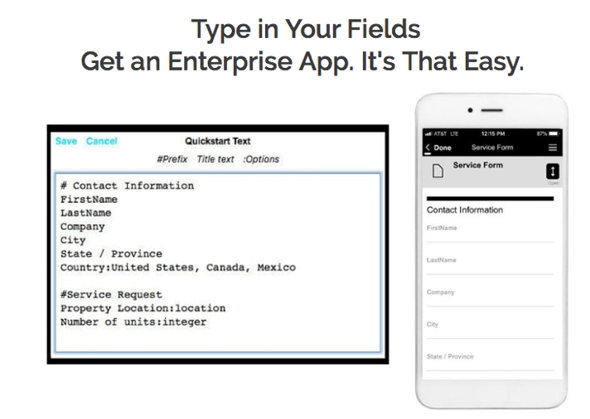 ...and there are more citizen developer-focused innovations coming from Alpha Software.


---


Try Alpha Transform Yourself! Access the free trial here and start building apps in minutes.


---
We're proud to be part of the movement to democratize technology, started by Dan and others back in the 1970s, and look forward to making mobile app development a reality for the majority of business users.
To read more about citizen developers and RMAD, read my blog, Rapid Mobile App Development (RMAD): The Solution for Mobile App Developer Shortage and Why Writing Your Own Apps (By Citizen Developers) is the Next Business Trend, or download the comprehensive whitepaper "Citizen Developers: The Democratization of Mobile and Web App Development."