Read more about the advantages of a

low-code application

platform

; how it can help your business speed up development, reduce development costs, become more agile, and grow.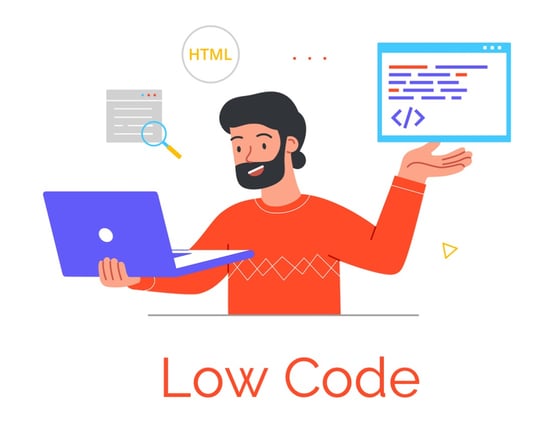 Gartner states, "By 2025, organizations will build 70% of their new applications using low-code or no-code app builders. (This is up from less than 25% in 2020.)"
The benefits of low code are numerous. One of the main ones is speed. Low-code application forms have building blocks of code, intuitive point-and-click, or drag-and-drop interfaces. Quick and Easy!
This means that organizations can create business applications in weeks or even a few days instead of months, or even years, of development time. Application development occurs across departments, not just in IT. Employees with minimal hand-coding skills can produce applications, saving time and money, and decreasing IT backlogs.
The following are the main reasons any business will benefit from using low-code development platforms.
What is Low-Code Application Development?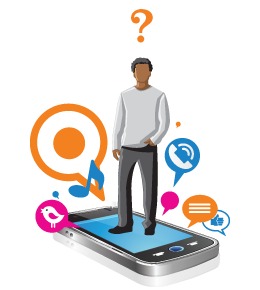 Low-code application development is a way to create and launch applications rapidly. Low-code application development platforms allow businesses to build custom solutions with innovative features that meet their specific needs such as workflow automation.
These platforms provide intuitive visual interfaces, pre-built code snippets, form templates, and built-in connectors to allow more people to start innovating.
Users can also start designing apps immediately due to simplified standard coding processes such as designing frameworks, modeling data, and generating user interfaces.
Low-Code vs. No-Code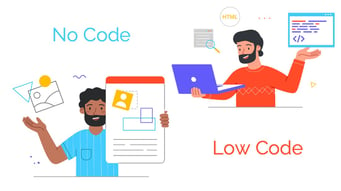 Low-code platforms require some coding skills, but significantly reduce the time and effort needed to create new applications. No-code platforms reduce the technical challenges of software development even more.
They empower citizen developers to create the tools they need simply by dragging and dropping pre-built coding components. They often provide API integrations so developers can send information from one platform and process it in another.
Why Do We Need a Low Code Platform
?
#1 Democratized Software Development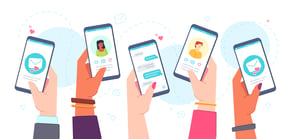 Experienced developers are invaluable to any company, but they can be difficult to find and expensive. Many companies turn to their employees to develop business apps and train them to be citizen developers/business users.
Citizen developers are employees who understand the fundamentals of coding. They are well-positioned to develop effective solutions since they have an insightful understanding of business processes and workflows.
#2 Lower App Development
Costs

Low-code apps require fewer resources and bandwidth now and in the future. Professional developers can use low-code tools to make changes, fixes, and updates to complex initiatives throughout their lifespan. Developers need to be on call to maintain and add custom code to apps as business needs evolve at lower costs.
#3 Accelerate Deployment Speeds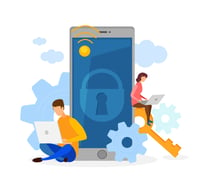 Low-code development tools automate routine, time-consuming processes to speed up deployment. Since low-code development is easier to learn than traditional development, there are fewer barriers to entry and more employees involved in app development to accelerate the process.
Non-technical employees can create Minimum Viable Products (MVPs) by using low-code tools. Companies can test prototypes before bringing in developers, spending less time and money. If an MVP does not work well, companies can scrap it and then move on.
#4 Increased Efficiency and Productivity

Employees of a company use low-code tools to automate routine tasks without adding to their development team's workload. It also reduces back-and-forth processes and time between handoffs. Teams do not have to do a small amount, wait a few minutes, and then rinse and repeat; instead, they can collaborate in real-time using low code.
A business is also not restricted by your development team's schedule. If you need a solution right away, you can build an MVP yourself rather than waiting until the next session to get on the radar of your development team.
#5 Increases Opportunities to Collaborate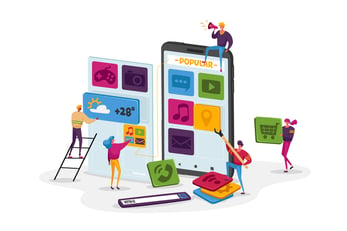 Traditional app development splits your team into silos: professional programmers and professional business non-coders. In this scenario, business teams have a vision and task developers with creating it. However, projects and scope can be easily lost.
Low-code development encourages collaboration and empowers non-coders and coders to work on the same project. Everyone can contribute from executive leadership to developers throughout the software development process in making a vision into reality. No more missed communication through emails or via the phone, as everyone can work together.
#6 Improved Customer Experiences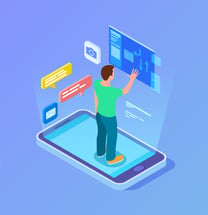 Better client experiences are the result of faster deployment times. You can experiment before making a commitment, iterate quickly, and pivot if necessary, all of which will help you develop a product that pleases your target market. Because improving the customer experience is ultimately what it's all about.
Developing low-code apps is not a cheap workaround for releasing hastily completed solutions. It's a streamlined process that enables your team to produce high-caliber apps that address problems without adding extraneous fluff, regardless of the level of coding expertise in the IT team. You'll have access to user interfaces and templates that have already been designed and tested.
What is The Best Low Code Platform
?
Here is our selection of the best low-code platforms out today in the market.
1) Alpha Anywhere

The Alpha Anywhere low-code development and deployment environment enables developers to build and launch powerful online web and/or offline capable mobile business apps from scratch rapidly.
Apps are compatible with iOS and Android smartphones and tablets. Alpha Anywhere is used by both large and small corporations for custom apps and also has become popular for developers who want to build commercial web and mobile SaaS apps and launch their offerings as quickly as possible. One of the areas that sets Alpha Anywhere apart from alternatives is in terms of offline support. The approach that Alpha has taken in this area is patented and it allows for not only data capture when offline, but also the ability to access files and perform database lookups when offline when there is no or weak signal. For example, a technician servicing an industrial boiler in a basement that has no cell service or Wi-Fi, can scan a barcode on the boiler and lookup things like service history, parts and pricing databases, repair videos, documentation and diagrams. Also, Alpha Anywhere has intelligent conflict resolution when synching and built-in optimization for synching when the signal is weak or transitory.
Apps built in Alpha Anywhere can take advantage of its powerful reporting, workflow, analytics/dashboards, advanced bi-directional API and query capabilities. Alpha Cloud ensures that apps built in Alpha Anywhere will have high degrees of scalability, reliability and security which explain why Alpha Anywhere has been adopted widely in industries that demand these capabilities such as government, health care, manufacturing, energy, logistics and finance.
2) Appian
Appian is a low-code platform with a wide range of deployment features and DevOps integration options. It is for enterprises of all sizes and allows users to construct process management app solutions. Businesses can use BPM apps to coordinate and optimize their processes.
3) Mendix

Mendix offers a low-code software platform tooling for testing, creating, and deploying apps. Mendix, which was founded in 2005, is used is now owned by Siemens. The platform is built using model-driven engineering (MDE), a development method that prioritizes abstract modeling.
4) OutSystems

OutSystems is a low-code platform, meaning businesses may create applications for a
multitude of mediums. Some of the features of Outsystems include real-time performance dashboards, security measurements, as well as the ability for rapid development. OutSystems is most suitable for enterprises because of its relatively high annual licensing costs.
5) Zoho Creator

Zoho is an Indian technology company best known for its customer relationship management (CRM) product. Zoho Creator, on the other hand, it also offers a minimalist platform with simple visual elements for low-code/no-code development.
The Advantages of Low-Code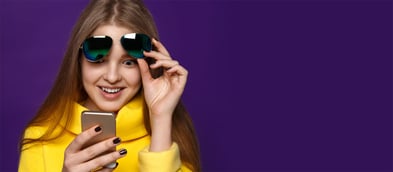 There are six main advantages of a low-code platform:
1) Democratizes Development:
Low-code platforms are invaluable to any company as they turn technical employees into citizen developers who contribute to a business's software development efforts.
2) Reduces the Costs of Development:
Low-code is far faster than traditional development; low-code platforms come equipped with pre-built templates and user-friendly drag-and-drop interfaces that accelerate development and reduce costs.
3) Accelerates Deployment Speeds:
Users can create minimum viable products (MVPs) in days rather than months and years. This means developers can assess, improve, and launch solutions rapidly.
4) Less IT Backlog and Greater Productivity
Citizen developers and professional developers can use a low-code platform to create applications with minimal supervision, which reduces a business's over-dependence on IT.
5) Encourages Teamwork and Collaboration
Both professional developers and citizen developers can work on the same low-code project. A citizen development team may have responsibilities for ideation, while the development team can add security guardrails and further customization.
6) Improves Customer Satisfaction
Thanks to faster deployment times, customers don't need to wait around for the solutions. Web-based customer portal solutions and mobile applications ensure efficient customer service that leads to improved customer satisfaction.
The Disadvantages of Low-Code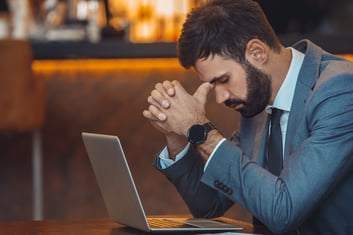 Increases Security Risks with Shadow IT
Shadow IT can be both a benefit and a disadvantage of low code. It all depends on who is in charge of the initiative. Many departments will implement a new low-code tool without first consulting IT, never a good idea. Not only does it squander resources, but it also creates security concerns.
To avoid these security issues, it is best to keep communication lines open. It is also a good idea to train employees in the best practices of app development and heighten the awareness of the dangers of Shadow IT. A major one is unauthorized access to data. An employee could be sharing data outside the company against privacy regulations. Tightening controls on who can access specific data helps decrease risks.
Vendor Lock-In
Many firms are concerned about vendor lock-in when employing a low-code platform. The assumption is that a company will be tethered to whichever provider it chooses. However, the level of control and limits vary per vendor.
Some vendors let their clients create applications using open-source code and frameworks. They provide clean, continuous code that works wherever. Within the platform, applications are straightforward to maintain. They can, however, be maintained outside of the platform.
Other vendors can lock in their clients in several ways. Some write convoluted code that makes apps nearly impossible to maintain. Others will not allow an organization to modify an application once they have stopped using their platform.
Before beginning to use a low-code tool, it is critical that a business understands the policies of each provider. It is best to request a copy of the created code ahead of time so that an IT department can make changes.
Limited Customization Options
This is one of the most common complaints about low code platforms. Customization choices differ widely between low-code tools. Some will have limited customization possibilities, but others like Alpha Anywhere, Mendix and Outsystems will allow a business to create apps highly tailored to their specific requirements. A business should always ensure that they understand customizing restrictions before committing to purchasing a low-code platform.
Why are Low-Code/No-Code Technologies Gaining So Much?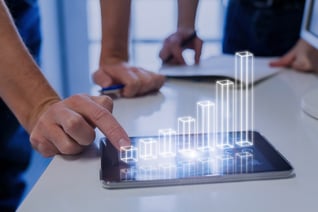 The market for low/no-code development was predicted by Gartner to expand by 23% in 2021, whereas the market for software application development increased by 10.3% in 2019. According to Forrester, the industry will continue to grow from $3.8 billion to $21.2 billion between 2017 and 2022.
The need for apps has contributed to the growth of the low-code and no-code development space. Microsoft predicts that 500 million new apps will be created during the next five years. Using custom software development tools it is possible to create apps faster, with smaller teams, and at a much lower cost.
Low-Code/No-Code Allows Organizations to Meet Increasing Software Development
Demands
Gartner predicts that market demand for app development services would rise at least five times faster than IT's capacity to offer them. The continually increasing needs of software development can be met by using low-code/no-code platforms. These solutions enable citizen developers to build solutions. This frees up developers' time to focus on more demanding projects.

Cloud Disruption Has Made Software Development
More Accessible
Thanks to the cloud all businesses require to build an application, is an Internet connection. Some platforms such as Alpha Anywhere and Alpha TransForm allow companies to create applications that function without a cell or internet signal,
Drives Business's Digital Transformation

Even a small startup can build a custom app without worrying about costs or infrastructure. Small businesses are accomplishing this at a faster rate than large ones. This drives them to leverage low-code/ no-code platforms to aid digital transformation and maximize agility.