The COVID-19 pandemic has led to a dramatic growth in the use of mobile apps, as well as in user engagement, recent data shows. There has been an increase in the time spent using mobile apps and an increase in visits to web sites. People are spending more time on apps.
Those are just some of the findings from the Airship study, "The State of Global Mobile Engagement 2020," which studied data from nearly 750 million app users around the world.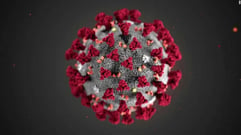 The report found big changes in people's mobile behavior after March, 2020, when the coronavirus pandemic hit. It says, "The data from the report shows massive gains for several key engagement metrics that had been trending downward before the pandemic."
First, if found that the mobile app audience grew 31 percent year over year, compared to a 16 percent growth the previous year.
Consumer behavior changed dramatically. Strikingly, the report says, "After years of decline, location opt-in increased every month since March 2020, reaching 10.7% in June 2020, the highest average rate since before GDPR." GDPR were online privacy regulations established by the European Union.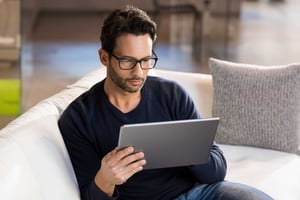 In addition, people turned more and more to using mobile notifications. The report says that mobile push notifications reached their highest rates in years. The report says the "pandemic made mobile valuable for every business as more customers turned to apps and responded to push notifications for in-the-moment needs, reassurance and even entertainment."
Before the pandemic, the report noted, "eight of twelve industry verticals saw declines in average location opt-in rates year-over-year." But after the pandemic, began "eight of the twelve had significant increases." As for which vertical saw the greatest growth, the report notes, "Medical, Health & Fitness, Finance & Insurance and Travel & Transportation verticals saw more than 100% growth in average location opt-in rates after the pandemic began."
Android users get more notifications per month than iOS users, the report found – 53 percent more. But Android and iOS users had the exact same percentage of a very important piece of data called the "notification direct open rate." That measure how often someone taps on a push notification, which in turn triggers the opening of an app. The study found that both Android and iOS users had average notification direct open rates of 8.2 percent.
What does all this mean? It means that post-COVID, app use is skyrocketing. And it also means that engagement with those apps is increasing as well.
Choosing the best platform for writing mobile apps
The report also means that it's time for your company to get even more serious about writing mobile apps, because of the increasing and increasingly receptive audience.
Alpha Software products are ideal for companies of all sizes that want to build powerful mobile apps. Alpha TransForm helps business users craft online or offline mobile apps in minutes that utilize the latest mobile features (camera, GPS, etc.) for fast, accurate data capture.
Alpha Anywhere has the unique ability to rapidly create mobile-optimized forms and field apps that can easily access and integrate with any database or web service and can exploit built-in role-based security or robust offline functionality. Learn more about Alpha TransForm and try it free for 30 days.
Further reading on COVID-19 and Mobile Apps:
Get employees screened for COVID-19 and back to work with the AlphaMED Workplace Wellness App.