FAQ
If you can't find your answer in the FAQ below, please let us know.


Q. How do I invite users to my account?
A. Log in to TransForm Central. Then click the Home tab at the top. From the list of choices, choose Invite Users (advanced). On screen instructions will show you what to do.
Q. I forgot my password. What should I do?
A. Go to transform.alphasoftware.com. (Click the logout button if you are already logged in.) Click the Forgot Your Password link to reset your password. The new password is used both by TransForm Central and the TransForm mobile application.
Q. Where do I find the mobile application?
A. The TransForm Mobile Application is available for both iOS and Android. Do a search for "Alpha TransForm" in either the Apple App Store or Google Play or scan the QR Code below. Once Alpha TransForm is installed, simply launch the app and login with your user name and password.

iOS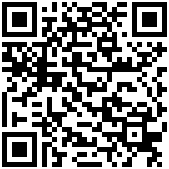 Android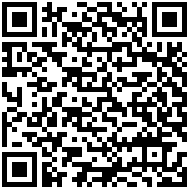 Q. What account privileges can I give to other users?
A. As the owner of your account, you can decide who gets to design forms, who gets to fill in forms, which forms a particular user has access to, and who gets to view the data. You can also assign someone else to be the Account Administrator. These privileges are called "roles," and you can assign them by logging to to TransForm Central. Click the Home tab, then click Manage User Roles.
Q. Where do I enter my license number?
A. The license number(s) you buy from the Alpha Software store are entered in TransForm Central. Click the Home tab, then click License Keys.
Q. Where do I buy a license number?
A. Alpha TransForm licenses are available by contact sales@alphasofware.com.
Q. How do I design and deploy a new form?
A. To create and deploy new forms, log in to TransForm Central and click the Designer Tab at the Top of the page. Then click the + button to add a new Form Type. Choose either Copy Shared to start with a predefined template or click Add Blank to create a new form design from scratch. Follow the on screen prompts.
When you are done, click the link labeled "Click To Save Changes" to save the form to the server. To use the new form on a mobile device, you will need to download it. See How Do I Download New Form Types in the Mobile App below.

Q. How do I download new form types in the mobile app?
A. Open the Alpha TransForm mobile app and Log In. Click the Add Form tab, then click Refresh Definitions.
Q. How do I review the data submitted in TransForm?
A. You can view the data collected in the TransForm app by logging into TransForm Central. Once you have logged in, click the Management Console tab.
Q. Why do I get an error message in the mobile app when I try to take a picture or capture my location?
A. In order capture photos, audio, or your location, Alpha TransForm app must be given permission to access the device camera, microphone, or GPS. The first time Alpha TransForm attempts to access one of these services, you will be asked to give Alpha TransForm permission to use the service. If access is denied, some features in Alpha TransForm will not work. You can give Alpha TransForm access to these services in the settings for your mobile device.
Q. How do I create a TransForm API key?

A. In order to use the TransForm API, you must create an API key. To create an API key, log in to TransForm Central. Click the Home tab, then click Get API Key. Select the desired scope(s) and generate the key. Make sure to store your API key in a secure location.