At Alpha Software, we're big believers in simplifying business app development and democratizing technology. And we're more than just believers - it's a vital part of our DNA.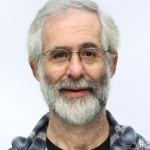 Our CTO, Dan Bricklin, was one of the pioneers in the early PC revolution -- creating VisiCalc, the "Killer App" for personal computers according to Steve Jobs (view Dan Bricklin's related TedTalk on the creation and impact of Visicalc) -- and led the Alpha TransForm design team. With the introduction of Alpha TransForm, Dan Bricklin has created the first "Killer App" that brings SmartPhone business app development capability to line of business professionals.
Read more about Dan Bricklin's work on democratizing app development at Alpha Software and a recent article from Forbes on his impact on the industry.